Cookies on the Akorn Destination Management website
We use cookies to help you get the most from our site. If you continue without changing your settings, we'll assume that you're happy to receive all cookies on our site. However, you can change your
cookie settings
at any time.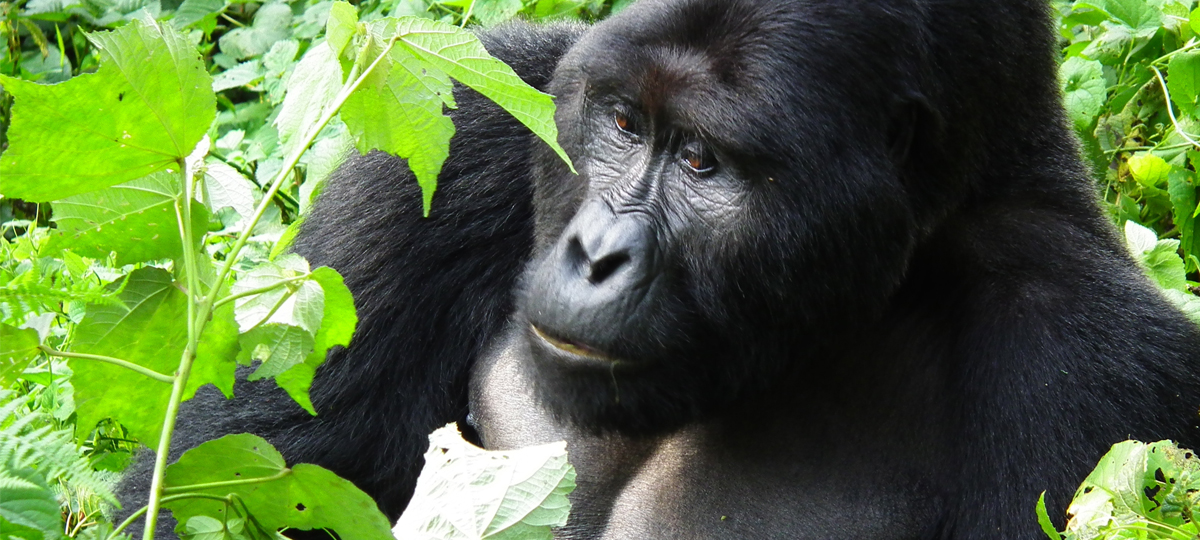 Latest News from Akorn Uganda

Your 2019 East Africa Aspirational Travel Destinations
The holiday season may be over but it is never too early to start considering potential travel destinations for 2019. We have come up with four impressive, off-the-beaten track locations that you will definitely want to include in your travel list.
1) Rubondo Island National Park, Tanzania
Located on the south western shores of Lake Victoria. Rubondo Island National Park is Africa's largest island national park. Three quarters of the park comprises equatorial forest, home to chimpanzees, elephants and the rare sitatunga. A visit to Rubondo offers the intrepid traveler the opportunity to go on a chimp habituation adventure as well as a chance to venture into the unexplored corners of the island by canoe or boat. Catch-and-release fishing is a fun activity as is watching the dazzling array of birds and butterflies which call the island home. Accommodation at the island can only be at the Rubondo Island Camp.
2) Akagera National Park, Rwanda
Akagera National Park lies north east of Rwanda, a short three hour drive from Kigali, the country's capital. The park comprises a remarkable number of habitats, from rolling hills of acacia bush to swamp-fringed lakes and thick forest. After many years of absence, lions were introduced back to the park in 2015 as were 20 eastern black rhino. Not to be missed is the magical sunset boat ride on Lake Ihema amid grunting hippos and basking crocodiles! Akagera is a great addition to a gorilla tracking adventure at Volcanoes National Park. Stay at the Ruzizi Tented Lodge or at the soon-to-open Magashi Camp.
3) Meru National Park, Kenya
Teeming with lion, elephant, giraffe, zebra, among other species, Meru National Park is perhaps Kenya's most stunning yet under-rated national park. Once a celebrated game park, made famous by Born Free, a book and film on lion lover George Adamson's life, Meru went under the radar due to massive poaching in the '80s. The park is back to its flourishing ways with a thriving rhino sanctuary and more diversity in animal species than any other park in Kenya. Your stay will be at the elegant Elsa's Kopje Lodge.
4) Rwenzori Mountains, Uganda
Popularly referred to as the Mountains of the Moon, Rwenzori is a rugged mountain range comprising over 25 peaks including Mt Margherita, Africa's third highest peak. With its rich and unusual flora comprising giant heathers and lobellas, as well as impressive glaciers and waterfalls, Rwenzori is one of Africa's most beautiful alpine destinations. Hiking the mountains is an experience like no other. As you ascend, you come across various biospheres each with its unique flora and fauna, and after 4,500 metres, the glacier adds a wondrous element to the atmosphere.

Airkenya and Aerolink to Launch Mara - Entebbe - Mara Service
Effective 1st June 2019, subject to regulatory approval, AirKenya in partnership with Aerolink Uganda will commence a Masai Mara—Entebbe—Masai Mara service via Kisumu. The flight will leave the Mara at 0845 to arrive in Entebbe 1130.

Uganda Wildlife Authority Introduces Two New Gorilla Families
Due to overwhelming demand for gorilla permits, Uganda Wildlife Authority (UWA), has increased the number of gorilla families for tracking from 15 to 17 following the successful habituation of the Katwe group in Buhoma and Christmas group in Nkuringo in Bwindi Impenetrable Forest.

NEW: Mestil Hotel & Residences, Kampala
Located at the edge of Kampala town overlooking Kampala's famous hills, Mestil Hotel & Residences offers a mix of spacious executive rooms and suites. Meals are served at the Amber Restaurant while the Blend Coffee Shop serves an array of signature coffees, teas. Other amenities include a bar, pool, gym and spa services. Located one and a half hour drive from Entebbe Airport. Recommended for guests looking for longer stays in the city, not for overnight stays.

Newly refurbished Volcanoes Bwindi Lodge
Volcanoes Bwindi Lodge in Bwindi Impenetrable Forest carried out a complete overhaul of its interiors including its eight timber glass-fronted guest bandas which were restyled with four poster beds and locally-inspired furniture. The guest lounge and dining areas have been furnished with stylish new interiors. A newly designed outdoor terrace gives breathtaking views of the forest. In April, the lodged opened The Forest Spa Humula mw'Ishamba which offers guests a complimentary 30-minute massage during their stay.

NEW: Hotel No.5, Entebbe
Hotel No. 5 is a small boutique hotel opened on 1 July 2018 in Entebbe. Located ten minutes away from Entebbe Airport, the property features 10 guest-rooms, five luxury apartments and one luxury residence opening onto the garden and swimming pool areas. Excursions include day trips to the Entebbe Botanical Gardens, Ngamba Island Chimpanzee Sanctuary and the Uganda Wildlife Education Center.

A new look Sanctuary Gorilla Forest Camp
Sanctuary Gorilla Forest Camp in Bwindi National Park has been re-launched after an extensive upgrade and refurbishment.
The newly upgraded camp boasts refurbishment and redecoration of the eight private luxury tents, including new tiled roofs and soft furnishings. Each tent has a large stone-walled bathroom with private sections and a freestanding bathtub. There are also yoga kits in all the tents. The main area received a new thatched roof, wooden floors, furniture made from natural materials and local artefacts in the communal areas. A new reception area was created, as well as a camp boutique and office. There's a new kitchen and serving area and additional improvements have been made to facilitate back-of-house. The communal area consists of a comfortable lounge with a well-stocked bar and dining area, with views over the verdant rainforest.
The spa features treatments by a specialist therapist that include herbal massages, hydrating facials, foot massages and manicures. Only luxury, eco-friendly products, created with natural ingredients are used. Over and above gorilla tracking guests are able to enjoy a Batwa Tribe experience, birding walks, forest and community walks and game drives in Queen Elizabeth National Park.

GREAT NEWS! Mountain Gorilla population grows
A recent survey conducted by a Greater Virunga Trans-boundary Collaboration recorded 604 mountain gorillas in the Virunga Massif which includes Uganda's Mgahinga Gorilla National Park, Volcanoes National Park in Rwanda, and Virunga National Park in the Democratic Republic of Congo. This is the largest number of the subspecies ever recorded in the area. It is estimated that more than 1,000 mountain gorillas are now living in the wild between these areas and Uganda's Bwindi Impenetrable National Park, an increase of more than 100 in less than a decade. A formal census is currently underway in Bwindi.

Ngamba Island Chimpanzee Sanctuary turns 20
In 1998, Dr Jane Goodall and her associates rescued 13 chimpanzees and started the Ngamba Island Chimpanzee Sanctuary. 20 years on, the sanctuary today hosts 49 chimps orphaned by illegal wildlife trade. An excursion/day trip to the island will provide an opportunity to have a close encounter with this fascinating apes. Contact us to include a visit to Ngamba Island to your client's itinerary.

Gorilla permit fees to remain unchanged until 2019
Uganda Wildlife Authority (UWA) has confirmed that it has not increased the gorilla permit fee in the country and that the rate will remain unchanged at $600 until 2019. The authority has also informed that it continues to take bookings for a period of up to two years in advance.
Wildlife lovers can go gorilla tracking in Bwindi Impenetrable National Park or at Mgahinga Gorilla National Park. Contact us to book your clients a gorilla tracking experience today.afargtahhahahahha

Safari Secret: Kidepo National Park
Considered a hidden gem in Uganda by CNN, Kidepo Valley National Park is raw, wild and untouched Africa. Its remote location in Northern Uganda makes it the least visited park in Uganda but for those who choose to make the trip, Kidepo offers a rich array of wildlife that includes lions, elephants, buffalo and zebra as well as spectacular birdlife that features many bird species not found anywhere else in Africa.
The park has a diverse landscape with hills, valleys and lush plains. The park consists of two major valleys – Kidepo and Narus – with rivers with corresponding names which nourish the wildlife. At the extreme north are the Kanangarok Springs which are a permanent water source in the park and home to the elusive Shoebill stork.
The original inhabitants of the park are the lk community, a small hunter-gatherer ethnic group that has closely guarded its unique culture and language so much so, that neighbouring communities don't understand it too! Also found at the outskirts of the park are the Karamoja people, a pastoralist community similar to the Maasai in Kenya. Kidepo offers a perfect serving of an exclusive safari experience with amazing wildlife and fantastic cultural interaction.
Activities:
Game drives, birdwatching, guided bush walks, Karamojong Village visit, Hike up Mt Morungole and a visit to the lk people, sundowner
How to get there:
By road: A minimum 12 hour drive from Kampala via Gulu and Kitgum                                      
By Flight: A 1hr 30 minute scheduled flight by Aerolink from Entebbe to Pakuba
Where to stay: 
Apoka Safari Lodge: The only lodge found within this pristine park and offers an exclusive experience second to none. Overlooking the Narus river, this luxury lodge comprises ten expansive rooms with sitting areas, private balconies and even outdoor baths from where guests can view game at a distance. The swimming pool has been carved out of a big rock and is a great place to relax after a day in the bush.
Email us to include Kidepo National Park to your clients' itinerary.

The Pearl of Africa introduces E-visa
The Ugandan government has introduced online application of visas effective 01st July 2016.  All visa applications need to be made online at https://visas.immigration.go.ug/.  Please see below for more information or visit the website: https://visas.immigration.go.ug/#/help/visa. For the month of July travellers can still apply for a visa on arrival but they would need to use the same online application process, which would include payment by debit or credit card.  Please note that all visitors coming to Uganda need a yellow fever vaccination certificate.
VISA APPLICATION PROCESS
Step 1: Click on the application link https://visas.immigration.go.ug/#/apply
Step 2: Under visa or permit type select VisaUnder category select the visa that you need (Ordinary is a normal single entry tourist visa)
Step 3: Upload the following documents: a copy of the bio data page of your passport, your yellow fever vaccination certificate, a recent passport size photograph
Step 4: Fill in your personal details &details of your stay in Uganda
Step 5: Enter your credit card details - visa fees are USD 50 per person
Step 6: If you do not receive your visa via email please check your application on this link: https://visas.immigration.go.ug/#/check
Step 7: Print out your visa before departure and present it to immigration on arrival along with your yellow fever vaccination certificate.
Step 8: Enjoy your holiday!
Contact us for more information.
---
© Abercrombie & Kent Ltd. All rights reserved
Translate this page
* Translation cannot be guaranteed. For more information in your language please contact us.