Cookies on the Akorn Destination Management website
We use cookies to help you get the most from our site. If you continue without changing your settings, we'll assume that you're happy to receive all cookies on our site. However, you can change your
cookie settings
at any time.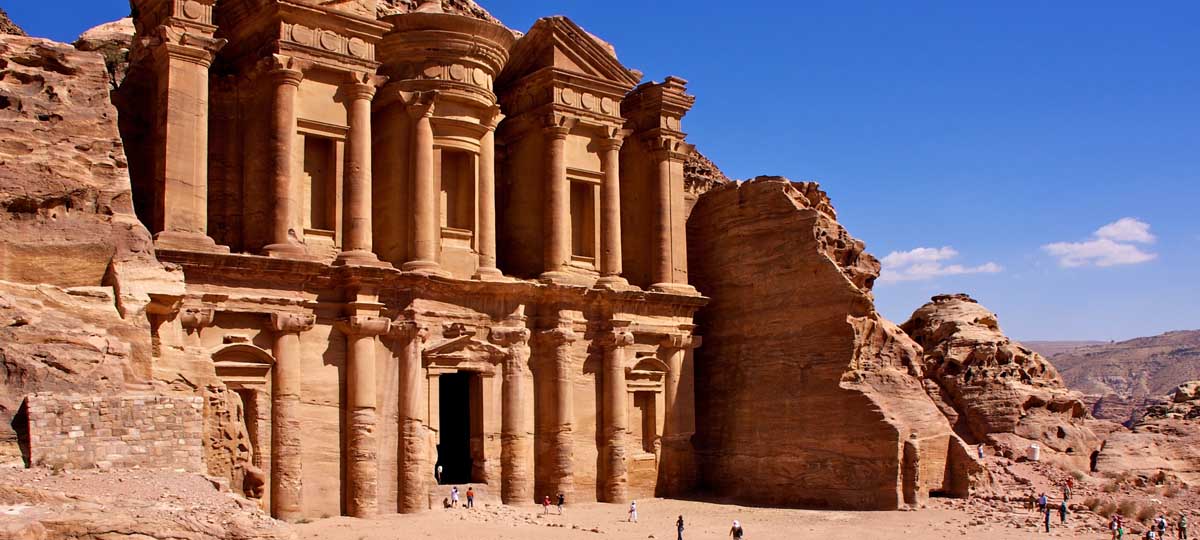 Latest News from Akorn Jordan

Valentine's Day
The history of Valentine's Day is obscure, and further clouded by various fanciful legends. The holiday's roots are in the ancient Roman festival of Lupercalia, a fertility celebration commemorated annually on February 15. Pope Gelasius I recast this pagan festival as a Christian feast day circa 496, declaring February 14th to be St. Valentine's Day.
Tradition of Valentine's Day
Over the centuries, the holiday evolved, and by the 18th century gift-giving and exchanging hand-made cards on Valentine's Day had become common in England. Hand-made valentine cards made of lace and ribbons, and featuring cupids and hearts eventually spread to the American colonies. The tradition of Valentine's cards did not however become widespread in the United States until the 1850s, when Esther A. Howland (a Mount Holyoke graduate and native of Worcester) began mass-producing them. Today, of course, the holiday has become a booming commercial success. According to the Greeting Card Association, 25% of all cards sent each year are Valentines.
Whether you're looking to spend the day with friends, family, or your loved one, Akorn Jordan can arrange the best ways to celebrate this special occasion. For more information, contact Akorn Jordan

Pope Francis' visit to Jordan
Pope Francis is the 266th and current Pope of the Catholic Church, having been elected Bishop of Rome and absolute Sovereign of the Vatican City State.

Pope Francis announced long-awaited plans to visit the Holy Land in May this year. Outlining limited details of his trip, the pope said that "God willing" he would make a pilgrimage to the Holy Land from May 24th-26th, visiting Israel, the West Bank and Jordan.

One of the key moments of the trip will be an ecumenical service at the Church of the Holy Sepulchre in Jerusalem where Pope Francis will be joined by the current patriarch of Constantinople, Bartholemew, as well as by representatives from other Christian churches in Jerusalem. Christians believe that Jesus was crucified and buried in the Church of the Holy Sepulchre. Also, he will do a huge mass at the Sport city Stadium and will visit the Baptism site in Jordan.

If you would like to witness this earth shocking religious moment contact Akorn Jordan and we will make sure to include this religious experience in your itinerary.

Adventure in Jordan
Outdoor 'adventure tourism' is expanding at a fast rate in Jordan, and promises to remain one of the most dynamic and innovative travel industry sectors for years to come. Several Jordanian companies have started to specialize in eco-tourism and action tourism, providing the combination of safety, adventure, and comfortable facilities thatmake action tourism such an exciting proposition today.
Jordan has a great advantage in this sector, based on several assets: moderate year round climate; a base of powerful, unique cultural attractions such as Petra, Jerash, Bethany and the early Islamic Desert Castles; and a wide range of very different, often stunning natural environments that are easily accessible and virtually undiscovered by the tourism industry. Quality hotels and restaurants throughout the country mean that thrill-seekers who want to pamper themselves in between adventure treks have a wide range of facilities to choose from.
Whether you would like to explore the Jordanian desert like the Roman Emperor Hadrian, the Prophet Moses or Lawrence of Arabia contact Akorn Jordan and we will make sure that you will enjoy your adventure to the maximum.
---
© Abercrombie & Kent Ltd. All rights reserved
Translate this page
* Translation cannot be guaranteed. For more information in your language please contact us.