Cookies on the Akorn Destination Management website
We use cookies to help you get the most from our site. If you continue without changing your settings, we'll assume that you're happy to receive all cookies on our site. However, you can change your
cookie settings
at any time.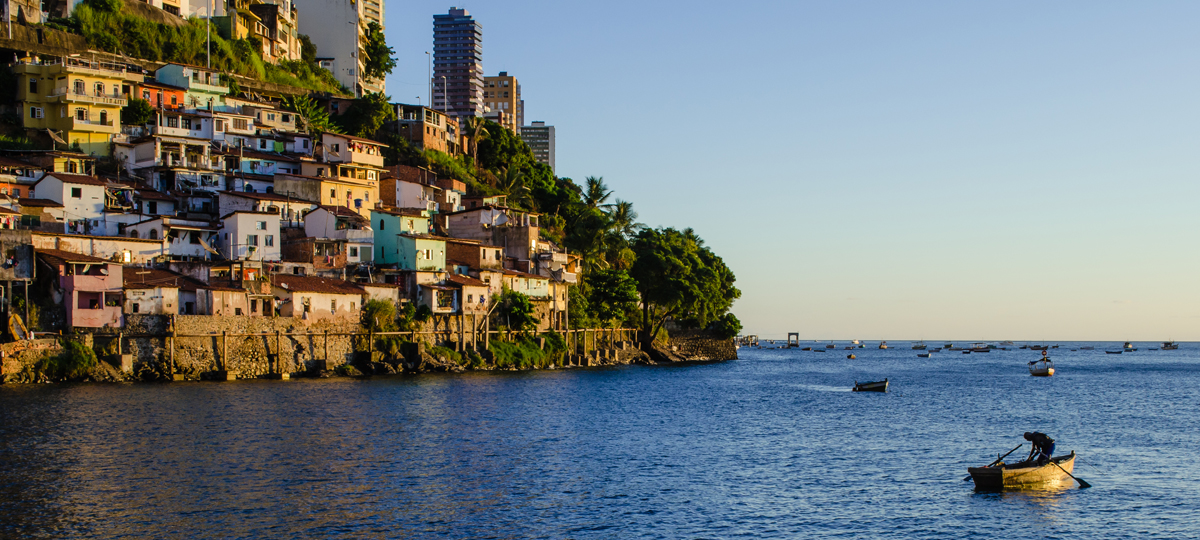 Latest News from Akorn Brazil

The Four Seasons Hotel São Paulo Opens
It's official, starting October 2019 the Four Seasons Hotel will open its doors to welcome guests in São Paulo. Feel at home in their 254 spacious guest rooms, including 42 suites. Host unforgettable events in the Grand Ballroom or seven stylish function rooms. Every stay is enhanced by a Northern Italian restaurant and lobby lounge, as well as an indoor-outdoor pool, a full-service fitness centre and a spa. Unrivalled Four Seasons service creates an atmosphere of ease and well-being: the perfect base from which to experience the vibrant city of Sao Paulo.

Welcome to the Family, Fasano Belo Horizonte
Located at São Paulo street, in Lourdes district, Hotel Fasano Belo Horizonte is the first enterprise from Grupo Fasano in the city. The hotel has 77 apartments and the architecture project was designed by the renowned office Bernardes Arquitetura. The Fasano's tradition in excellence for more than 100 years of gastronomy is one of the most distinguishing features of the hotel, which also hosts a Gero restaurant. And as of the 1st of October, when they opened their doors to the public, we have welcomed them to our portfolio of preferred hotels.

New Sao Paulo-Quito Route
We are happy to announce that from December 2018, GOL Airlines will start operating a Sao Paulo-Quito direct route, which will be operated with Boeing 737 MAX 8 aircrafts. The flights will be comfortable and there will be internet, entertainment, ample leather seats, drinks and snacks on board.
The G37698 frequency will depart GRU at 7:55pm and will arrive at UIO at 10:50pm on Tuesdays, Thursdays and Sundays. On the other hand, the G37699 route will depart UIO at 11:30pm and will arrive at GRU at 2:30 am, on the same days.

AnyWay Travel Pass
As of August 2018, the Lufthansa Group has made it possible for travellers to book a trip to their dream destination at an even lower price than usual, thanks to their flexible AnyWay Travel Pass. This program allows you to travel to specific destinations at considerably lower fares, starting at USD 184 per direction.
The reason we are so excited about this is because Sao Paulo is one of the specific destinations!

The Brazil E-Visa is Up and Running
Brazil has launched an electronic visa program for American and Canadian passport holders that will be implemented in 2018, offering a dramatically less expensive and more efficient way of obtaining a travel visa to the country. 
In an announcement, the Ministry of Foreign Affairs of Brazil launched the "Electronic Visitor Visa Program - E-VISA" for citizens of Australia, Canada, the U.S. and Japan. The Brazilian e-visa will be available starting Jan. 25, 2018, for U.S. citizens; and Jan. 18 for Canadians.
The cost is U.S. $40 (non-refundable), a quarter of the fee charged for U.S. passport holders applying for the traditional visa through a consulate. It will be valid for up to two years, but for only a maximum of 90 days per year.
Travelers needing a visa before and after the implementation of the new e-visa program can still apply for a traditional visa through the Brazilian consular network.
Travelers will need to present a printed or digital image of the Brazilian e-visa to their airline in order to board a flight to Brazil.
Remember:
- The application can be done online or on the mobile app!
- Applicants only need a valid passport, and a photo.
- Processing time is 5 business days.
- The cost for the process USD 40 + an additional USD 4.25 service fee.
- A multiple entry visa valid for 2 years will be sent via email.
---
© Abercrombie & Kent Ltd. All rights reserved
Translate this page
* Translation cannot be guaranteed. For more information in your language please contact us.