Cookies on the Akorn Destination Management website
We use cookies to help you get the most from our site. If you continue without changing your settings, we'll assume that you're happy to receive all cookies on our site. However, you can change your
cookie settings
at any time.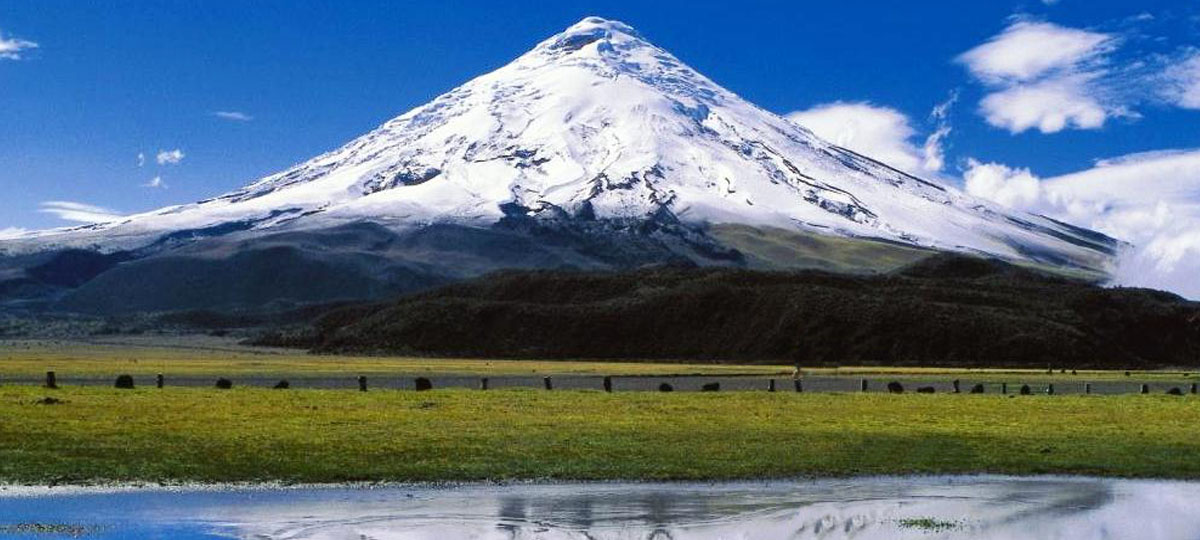 Latest News from Akorn Ecuador

New Paris-Quito Flight
From May 14th, 2019 Air France (with Joon) will start operating a Paris-Quito route. From this date on, passengers will not just benefit from less cumbersome airport paperwork, but greater connectivity between Europe and South America.
This route will be operated with Airbus A340 aircrafts, with long-haul travel cabins, 30 seats in the Business cabin, 21 seats in the Premium Economy cabin and 227 seats in the Economy cabin. Flights will operate on Tuesdays, Thursdays and Saturdays during Summer season, on the following schedules:
AF210: leaves Paris - Charles de Gaulle at 13h10, arrives in Quito at 18:05;
AF211: leaves Quito at 19h50, arrives in Paris at 13h50 the following day.
It's the perfect time to pack up for Quito! Or should we say- faites vos bagages, l'Equateur n'a jamais été aussi proche!

Snorkeling & Diving Temporarily Restricted
Please note that following the measures of the Galapagos National Park, all snorkeling and diving activities are temporarily restricted in the Santa-Fe-Bay area, in the Galapagos Islands.​
Why?
The Galapagos National Park will be conducting shark research in the area.
Will this affect my itinerary?
No, there will be no changes, except for snorkeling and/or diving activities during the visit to the island. Other activities such as: hiking and visits to the viewpoint will remain the same.
When will the restriction end?
The research is expected to go on until March, 2019.

Health Insurance Update
Good news! The health insurance decree for entering Ecuador is no longer a requirement! This means that no extra paper work is needed, and visiting Ecuador will be just as easy and enjoyable as it has always been! Remember that you can always reach out to us, should you have questions. However, we will stay in touch and keep you updated on any further information we receive.

What's New in Ecuador?
Galapagos is Single-Use Plastics Free!
From now on, the entering of single-use plastics to the Galapagos Islands will be regulated. The long-term goal is to eventually find and use only eco-friendly products on the "Enchanted Islands".​​
The Festival of Lights
Please note that from the 8th to the 12th of August, 2018, the Festival of Lights will take place in Quito. Remember that you can always contact us, for questions or alternatives of hotels and activities, depending on guests' interests.
Baltra Island: Shuttle Service Update
Please note that starting on July 30th, non-Galapagos residents will have to pay a USD 5 fee, per person, per trip, for using the shuttle service from/to the Baltra Airport.
This change has been introduced by the Galapagos National Park, after the implementation of new buses for the service, which will include a luggage supervisor per unit and frequencies every 20 minutes.

TAME Airlines Operational Changes
Please note that TAME Airlines has recently announced operational changes, along with a possible fare increase on their flights to/from Coca, for which we suggest you may keep in mind the following:
*Guests' information and passport copies must be sent to us no later than 60 days before their arrival in Ecuador.
*All changes that may be requested after the ticket has been issued, will be subject to a penalty of USD 60.
*The above changes are for guests going to the Ecuadorian Amazonia.
* Not going by the above periods may incur higher rates and/or no flight availibility.
---
© Abercrombie & Kent Ltd. All rights reserved
Translate this page
* Translation cannot be guaranteed. For more information in your language please contact us.