Cookies on the Akorn Destination Management website
We use cookies to help you get the most from our site. If you continue without changing your settings, we'll assume that you're happy to receive all cookies on our site. However, you can change your
cookie settings
at any time.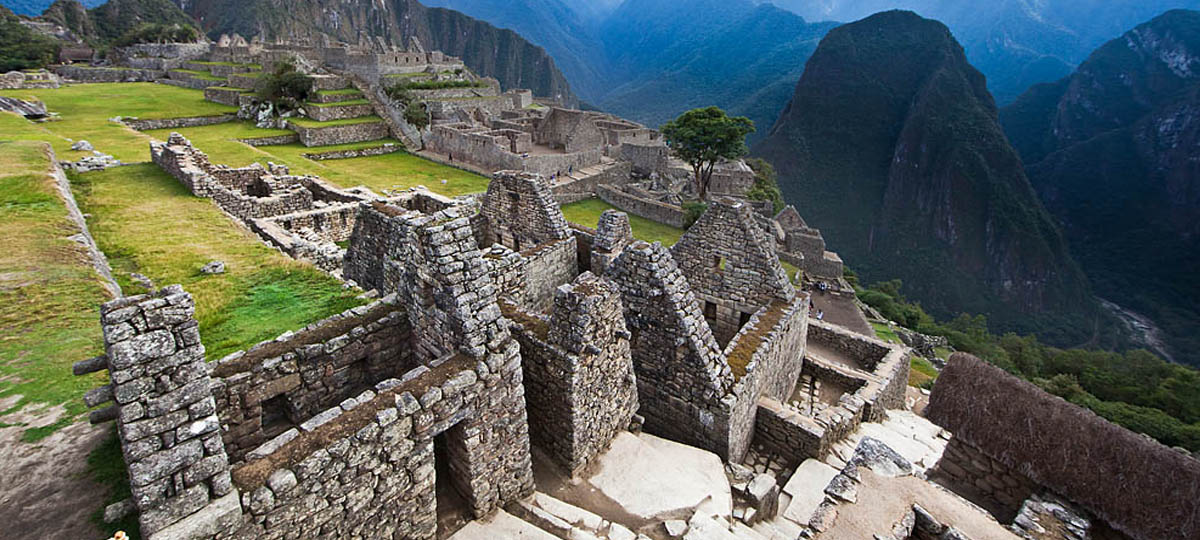 Latest News from Akorn Peru

Central's New Location and Kjolle Opening
You may be familiar with the Awarded Central Restaurant in Lima. Although something you may not be familiar with is that Pía León, Virgilio Martínez's wife, was also a key staff member in the restaurant's kitchen and administration. To allow guests to enjoy the best flavours of Peru, Virgilio and Pía bought a house in the quaint Barranco neighborhood, where Central will be working on the first floor, and Kjolle Restaurant on the second floor, with a tasting menu as well as à la carte options.

Inkaterra Urubamba Opens a Spa
Inspired by the nearby Urubamba river and traditional Andean architecture, the new Mayu Spa features a rustic, chic design and showcases the picturesque views of the property's organic gardens and pepper-tree forests.
The spa offers a plunge pool, four private therapy rooms and a dry sauna to provide a spiritual and soothing experience. Additionally, all treatments use 100% natural products derived from native medicinal herbs of the region.

LATAM Airlines Unveils a New Lima-Cali Route in January 2019
From January 2nd, 2019 LATAM Airlines will fly a new Lima - Cali route. The frequency will operate with Airbus-320 aircrafts. It will depart Lima every Wednesday, Friday and Sunday at 1:10pm, and will arrive in Cali at 4:05pm of the same days. In contrast the Cali-Lima flights will operate on the same days, departing at 6:40pm and arriving at 9:25pm.

Changes to Peru Rail Service
Peru Rail has announced important changes to their Cusco-Puno service.
As per the Belmond Andean Explorer, we have included operational details, to provide a wider perspective of both rail services.
Peru Rail Titicaca- The former Andean Explorer is now Peru Rail Titicaca. There are a couple of changes already effective:
* It is now the only train operating the Puno-Cusco and Cusco-Puno routes.
* It will no longer be stopping at La Raya Statin for Pictures.
* On Mondays, Thursdays and Saturdays, it operates the Puno-Cusco route, departing at 7:30 and arriving at 17:50. On Tuesdays, it does not operate at all. On Wednesdays, it operates the Cusco-Puno route, departing at 7:10 and arriving at 17:30. On Thursdays, it operates the Puno-Cusco route, departing at 7:30 and arriving at 15:50. On Fridays, it operates the Cusco-Puno route, departing at 7:50 and arriving at 18:10 and on Sundays it operates the Cusco-Puno route, departing at 7:30 and arriving at 18:10.

New Regulations for Machu Picchu
Please be aware of these new regulations for Machu Picchu, effective as of July 2017.
Different Schedules:
From July on, entrances to the citadel of Machu Picchu will be regulated and organized only on either of the following turns: 6:00 am - 12:00 pm or 12:00 pm - 5:30 pm
Guiding Services
* The maximum number of guests-per-group will be 16, instead of 22.
* Visitors may only enter in the company of a licenced guide.
We are already considering the best possible alternatives to provide our usual unforgettable sightseeings. For this we are studying the most convenient train schedules, which will allow us to avoid crowds.
We will keep you informed of important changes.
---
© Abercrombie & Kent Ltd. All rights reserved
Translate this page
* Translation cannot be guaranteed. For more information in your language please contact us.