 Latest News from Akorn Vietnam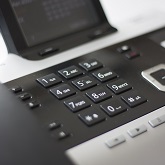 Changes to Telephone Numbers in Vietnam
From Saturday, 17 June 2017 onwards, telephone numbers in Vietnam will change due to a recent decision from the Vietnam Ministry of Information and Communications.
The telephone and facsimile numbers for our offices in Ho Chi Minh City, Danang and Hanoi will change accordingly. Please see our new contact details below.
 
Ho Chi Minh City
Tel: + 28 3820 4339
Fax: + 28 3821 0462
Hanoi
Tel: + 24 3936 4884
Danang
Tel: + 236 369 2539
15-Day Visa Exemption Program Extended
Please be advised that the 15-Day Visa Exemption program in Vietnam has been extended. 
The Vietnamese government has recently announced that they will indeed be extending the program for another year. Therefore, between now and 30 June 2018, visitors holding passports from France, Germany, Spain, Italy and United Kingdom are not required to obtain a visa upon entry to Vietnam for stays less than 15 days.
Please kindly inform your clients that they are not required to pay anything on arrival. They can skip the queue at the regular immigration desks if they have pre-arranged Fast Track service with A&K.
If you have any questions regarding this announcement or other visa regulations, please don't hesitate to get in touch: vietnam@akorndmc.com
---
© Abercrombie & Kent Ltd. All rights reserved
Translate this page
* Translation cannot be guaranteed. For more information in your language please contact us.