Cookies on the Akorn Destination Management website
We use cookies to help you get the most from our site. If you continue without changing your settings, we'll assume that you're happy to receive all cookies on our site. However, you can change your
cookie settings
at any time.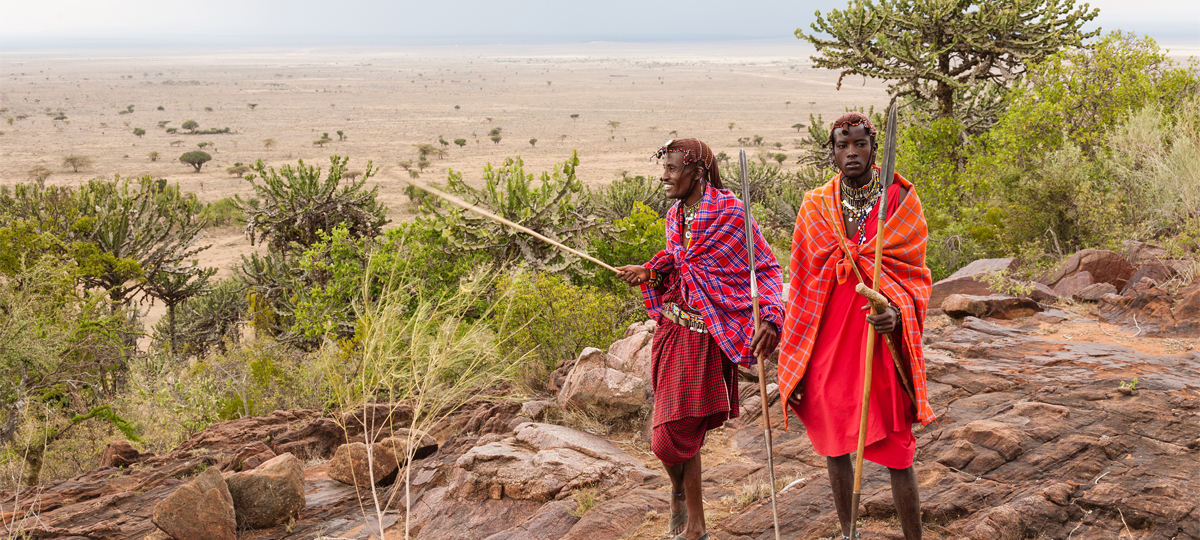 Latest News from Akorn Kenya

Qatar Airways to Launch Direct Doha—Mombasa Service
On 09th December 2018, Qatar Airways will commence direct flights between Doha and Mombasa. The new four times weekly flights, with a flight time of just over six hours, will be operated with an Airbus A320. The airline has three daily flights to Nairobi's Jomo Kenyatta International Airport.

Cottars Fly Camp
To celebrate their 100th anniversary Cottars introduced Cottars Fly Camp in November 2018. The camp is located in the Olderkesi Conservancy which forms part of the Mara - Serengeti eco system. The camp has eight tents with bucket showers,a wash basin and a long drop loo. Activities include walking safaris, day and night game drives and e-bike rides. Minimum age for children is eight and tents can accommodate a maximum of two adults and one child. Clients can easily combine the fly camp with the original Cottar's 1920's Safari Camp.
Next year is the 100th anniversary of Cottars 1920s Safari Camps hence the launce of the new Fly Camp. Calvin's family came to Kenya during the colonial era and Calvin is the 5th generation of his family to run the camp.
Rating & comparison: 4.5* property - same level as Naibor, Ol Seki, Entumoto Toto, Kicheche
Suggested itinerary: Tamarind Tree | Oloolo Lodge | Kicheche Laikipia | El Karama | Loldia House

Saruni Rhino now bookable as a standalone property
Saruni Rhino, located in the Sera Community Conservancy in Northern Kenya is now bookable on its own. The camp features just three banda's located on a dry river bed with thatched roofs and open fronts, a swimming pool and a mess area. The main reason to come to Saruni Rhino is the opportunity to track Black rhino on foot. Guests can also visit the Samburu singing wells and the Reteti Elephant Sanctuary. Perfect for guests looking for a more wild and active experience.

Kitich Forest Camp News
Kitich will now be managed by Stefano and Liz Cheli, the former owners of Cheli & Peacock. The camp has had some upgrades including flushing loo's in all the bathrooms. Clients can also visit the Reteti Elephant Sanctuary - either they can do a walking safari to the sanctuary, a car transfer or fly. Kitich is an excellent stop for guests looking for a more active element to their safari.

Giraffe Manor News
Giraffe Manor will be closed from 27th March—1st June 2019 during which time they will be building a swimming pool, spa, gym and day room.

Revamp of Moi International Airport
The overhaul of Moi International Airport, Mombasa began on the 20th November 2018. During the two year project the runway pavements, taxiways, apron, airside pavements and ground lighting system will all be replaced.

Mombasa Air Safaris Announces Fuel Increase Surcharge
Due to the fuel and VAT increases Mombasa Air Safaris will be implementing a USD 10 charge on its Mara - Coast route from 1st December 2018.

Park Fees for Balloon Flights in the Mara Triangle
Clients that are doing a balloon safari with Governors or Skyship Balloons which land in the Mara triangle must have valid entry tickets into the Triangle for the excursion. This means that any clients staying outside the Mara Triangle in the Masai Mara Reserve, Mara North Conservancy, Olare-Motorogi Conservancy and are doing their balloon safaris with Governors or Skyship balloons will need to purchase an extra ticket for that day. This is effective from the 1st December 2018.

Introducing the Geoffrey Kent Suite at Sanctuary Olonana
Following the relaunch of Sanctuary Olonana, the lodge has announced it will open the Geoffrey Kent Suite on 18th March 2019. Suite amenities will include two en-suite bedrooms, a private infinity pool, a private safari vehicle and safari guide and a private chef. Photos and rates will be shared at a later date. The lodge has started to receive bookings for the GK Suite.
---
© Abercrombie & Kent Ltd. All rights reserved
Translate this page
* Translation cannot be guaranteed. For more information in your language please contact us.