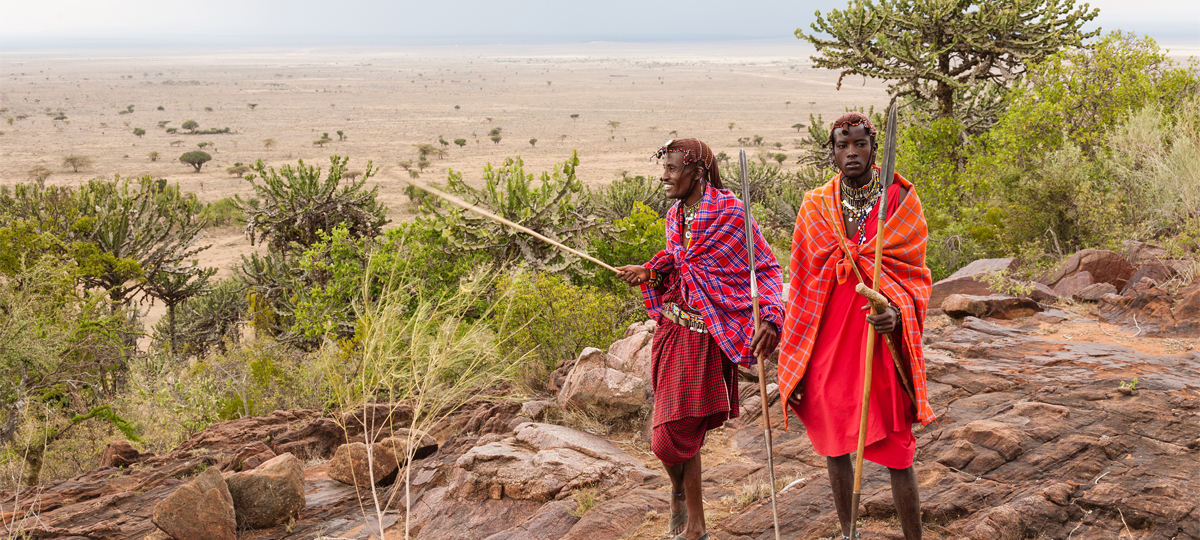 Latest News from Akorn Kenya
NEW: Reteti Elephant Sanctuary, Namunyak Conservancy
Modelled after the David Sheldrick Wildlife Trust in Nairobi, the Reteti Elephant Sanctuary in the Mathew's Range is a community-led initiative that seeks to rescue, rehabilitate and release orphaned or abandoned elephants calves within Samburu County. Abandoned eles are usually as a result of poaching, man-made wells, human-wildlife conflict or natural mortality. This community driven project was started in order to care for these young ones and retain them within the county.
All the keepers are from the local community and are formally trained in the care of elephant calves. Since March 2017, the sanctuary has successfully returned five abandoned calves to their families. This facility also houses a mobile elephant rescue team that works daily on elephant rescue, community awareness and the mitigation. 
Email us to include this excursion to your client's itinerary.
NEW: Four Points by Sheraton at the Jomo Kenyatta International Airport, Nairobi
Opened this October, Four Points By Sheraton is Kenya's second airport hotel. Accommodation at the hotel comprises 172 rooms and suites facing either the Nairobi National Park or the airport runway. It has five interconnecting rooms which are ideal for families. Clients have a choice of three restaurants to dine at. The hotel is located a four minute drive from arrivals/departures and perfect for clients flying out early. To book the new Four Points by Sheraton, contact us.
Plastic Bag Ban in Kenya
On 28th August 2017, the National Environment Management Authority (NEMA) of Kenya banned the production, distribution and use of plastic bags in the country. Please make sure your clients are aware that they will not be allowed to bring plastic bags into the country and any bags that they bring in with them will have to be handed over on arrival at the airport.
In relation to duty free shopping clients will need to remove their purchases from their sealed plastic bags and put them into their suitcase or carry-on luggage and hand over the plastic bags to customs officials on entering the country. 
Contact us for any clarification.

East Africa Tourist Visa
The East African Tourist Visa is a multiple entry visa that allows travel between Kenya, Rwanda and Uganda. It is eligible for individuals who want to travel the three countries for tourism purposes and is valid for 90 days. The East African Tourist Visa can be issued at any of the diplomatic representations of Kenya, Uganda and Rwanda, at the immigration offices of the respective countries or on line.
Please note the following:
* We advise that visitors apply for their East African Tourist Visa from the first country that they travel to. For instance, if guests are starting their travels in Rwanda, then they should apply for the visa from the Rwanda Embassy/Consulate/Mission in their country or the Rwandan immigration website. Same applies to Kenya and Uganda.
*The East African Tourist Visa facilitates travel between the Kenya, Uganda and Rwanda borders. Should the guests travel to any another country apart from Kenya, Rwanda or Uganda in between their travels, the East African Tourist Visa will be deemed invalid and they will need to apply for a visa when they arrive at either of the three countries. For instance, should they leave Kenya, travel to Tanzania before proceeding to Uganda/Rwanda, then they will need to apply for another visa.

NEW: One&Only Nyungwe House, Rwanda
Situated within the lush green expanse of a working tea plantation near Nyungwe National Park, the new One&Only Nyungwe House offers sumptuous accommodation, a serving of local culture and upclose wildlife experiences. Nyungwe National Park in south west Rwanda is a vast untouched tropical forest, renowned for its large variety of primates, exotic birdlife and butterfies.
Guests staying at the 22 rooms and suites at the One&Only can look forward to tracking wild chimpanzees at the forest and going for bird watching walks on the forest trails. They can also learn the art of tea-picking as they interact with the locals and get immersed in the local culture. To unwind, guests can indulge in alfresco yoga and Rwandan-inspired spa treatments as they take in the breathtaking surroundings.
Email us to include the One&Only Nyungwe to your client's Rwanda safari.

US & UK Cabin Luggage Restrictions
On Tuesday, 21 March 2017 the USA and UK issued a ban on any electronic devices larger than a smart phone, from being carried as hand luggage in the airline cabin, when travelling to the US or UK from certain destinations. Click here for a full list of afftected airlines and cities.
This means guests travelling with a smart phone, laptop, iPad, tablet, camera, kindle, portable DVD player, electronic gaming device, travel printer or scanner bigger than 16cm x 9.3cm (medical devices needed on board are still allowed) will have to add these items to their check-in luggage. The US ban takes effect from 25 March 2017. The UK haven't released their effective date as yet, but be warned that airlines may be implementing this.
 
Guests travelling from East or Southern Africa via any of these countries to a USA or UK destination, will be affected by this law. While this applies to specific international airline carriers, a guest could be booked on a code share flight, which is in fact operated by an international carrier affected by the new regulations. Guests checking their luggage straight through, should make sure make that all disallowed items are in their check-in luggage from the on-set and if they are checking luggage at the affected ports to put the items into their check-in luggage.
On 24 March 2017, Sir Tim Clark, President of Emirates Airline advised that from March 25, Emirates will enable passengers to utilise their electronic devices until the last possible moment - after which they hand their laptops or tablets into the care of Emirates staff just before boarding the US-bound flight. The devices will be carefully packed into boxes, loaded into the aircraft hold, and returned to the customer at their US destination. There will not be any charge for this service.
 
At this time, officials did not say how long the ban would remain in place or if other airports would be added.

Qatar Airways to start flights into Mombasa
The Kenya government has given Doha-based airline, Qatar Airways rights to fly directly into Mombasa International Airport. Passengers flying the airline have had to fly into Nairobi and then take a local flight into Kenya's coastal capital. Plans are underway to begin flights in 2017. The government has also approved Flydubai to start flying into Nairobi and Mombasa in its efforts to improve the country's accessability.

Mombasa to open a super yacht marina in 2018
Mombasa is set to become the next Monte Carlo when it launches its first super yacht marina early next year. The EnglishPoint Marina Hotel which will open the facility in 2018 will provide berthing for 30 - 50 luxury yachts of upto 30m long. The marina will also provide water, electricity, refuelling facilities and water disposal services. Currently yacht owners have to leave the engines running while the vessels are anchored in the ocean.
The EnglishPoint Marina is a lavish, one-of-a-kind architecterual masterpiece located on a natural marine basin in Mombasa. It offers an incredible boutique hotel with 26 rooms and beautiful apartments as well as a boardwalk with retail outlets, a restaurant, gym, spa, casino and a sports centre. The board walk offers fantastic views of Mombasa's Old Town and Fort Jesus as well as the Indian Ocean which surrounds the hotel on one side.

Jomo Kenyatta International Airport (JKIA) Update
Last year, JKIA went through a major upgrade that included the construction of a new terminal and arrival points. Here is an update on which airlines arrive at which terminal:
Terminal 1A (Kenya Airways and all SkyTeam Partner airlines):
Kenya Airways, KLM, China Southern Airlines, Air Mauritius, Saudi Arabian Airlines, Precision Airlines, Royal Air Maroc
On arrival at Terminal 1A, passengers will exit the building through the automatic glass doors shortly after collecting their luggage and clearing customs. All representatives will be waiting under the covered area surrounding the exit of the arrival terminal or in view on the other side of the road.
Terminal 1E (Any airline not affiliated with Kenya Airways):
British Airways, LAM Mozambique Airlines, Emirates Airlines, Etihad Airways, Lufthansa Airlines, Air Arabia, Swiss International Airlines, Turkish Airlines, Ethiopian Airlines,  Air Mauritius, South Africa Airways, EgyptAir, Qatar Airways, RwandAir
On arrival at Terminal 1E, passengers will exit the building after collecting their luggage and clearing customs and go down two ramps. All representatives will be waiting to the right hand side at the end of the ramp in the car parking area.
---
© Abercrombie & Kent Ltd. All rights reserved
Translate this page
* Translation cannot be guaranteed. For more information in your language please contact us.