Cookies on the Akorn Destination Management website
We use cookies to help you get the most from our site. If you continue without changing your settings, we'll assume that you're happy to receive all cookies on our site. However, you can change your
cookie settings
at any time.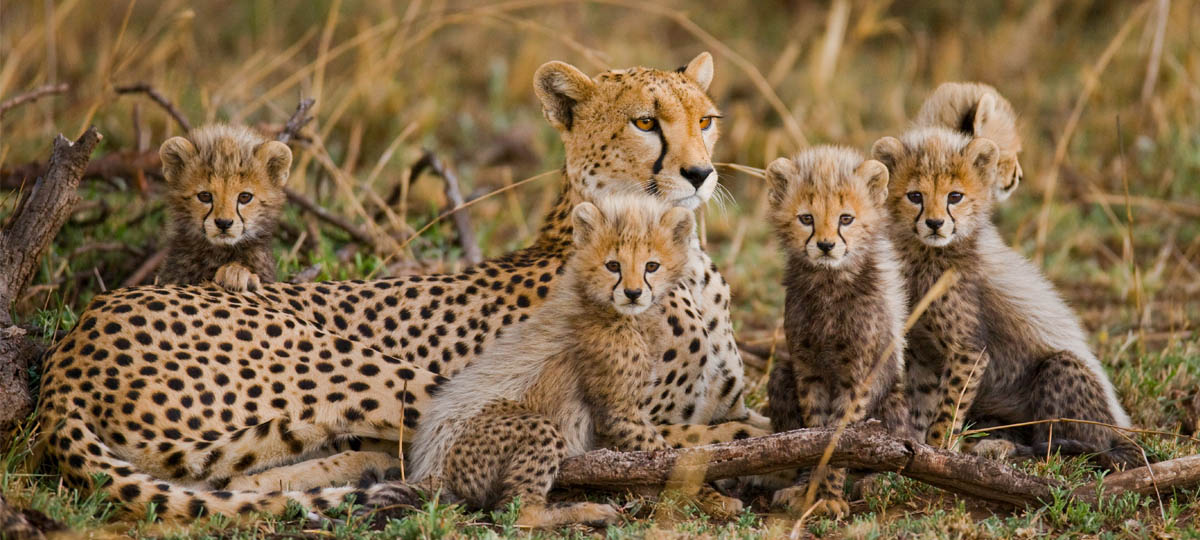 Latest News from Akorn Tanzania

Tanzania Airport Authority Introduces Security Levy
Effective 1st November 2018, Tanzania Airport Authority will charge a security levy to all passengers boarding aircrafts at major domestic and international airports in the country. The new fee will be used to improve airport security through installation of high-tech equipment and safety devices. Passengers flying international airlines such KLM, Emirates, Kenya Airways among others will be charged $5 while those boarding domestic flights including Precision Air, Coastal Aviation, Auric Air and others will pay $2 security fee on top of the flight ticket price.

OPENED: The New Look Sanctuary Swala and Sanctuary Kusini camps
After months of overhaul and refurbishments, the newly revamped Sanctuary Swala and Sanctuary Kusini are finally open.
The transformed Sanctuary Swala situated in an exclusive location in Tarangire features 12 large canvas pavillions adorned with plush king size beds, bespoke furniture and artworks. Each has an expansive elevated terrace looking out over the waterhole that draws wildlife all through the day and night. Swala also includes a stylish restaurant serving local and international cuisine, a chic gin bar offering crafted gin cocktails and a wooden-decked boma where a pre/post dinner camp fire is lit most nights.
The only permanent camp in south Serengeti, Sanctuary Kusini camp now features 12 restyled open-plan en-suite tents with wooden floors and neutral tones that complements its natural setting. The main area which is built around rock kopjes is a wonderful location to spot the great migration as it passes through the south. Guests can take part in the Serengeti Cheetah Project which helps monitor the cheetah population in the area.
Sanctuary Ngorongoro Camp will be closed from 1st November 2018 for refurbishments.
Contact us to include the new look Sanctuary Swala and/or Sanctuary Kusini camps in your client's itinerary.

Auric Air Adds Daily Flights to Mafia Island for Whale Shark Season
Auric Air will operate daily flights to Mafia Island for the whale shark season between October 1 2018 and March 31 2019. The route, which is currently serviced three times a week, will continue operating a Cessna Grand Caravan to and from the island, with a capacity of 13 passengers. Flight departs Dar es Salaam at 16h45 to arrive in Mafia at 17h15. The return flight departs Mafia at 17h35 to arrive in Dar es Salaam at 18h10. The island is known to have the longest whale shark season in the world. Whale sharks are common in the waters off Kilindoni in the west of the island between October and March.

NEW: Lemala Nanyukie
Opened on 1st October 2018 Lemala Nanyukie is located in the Central Serengeti a 45 minute drive east of the Seronera Airstrip. The camp features 15 spacious guest tents that include a double bed, a lounge area and a generous bathroom with both a shower and a free standing bath. On the large hardwood deck is an outdoor shower, a plunge pool and a sunken seating area with uninterrupted views of the Serengeti grasslands. The main camp areas include a lounge and bar, indoor and outdoor dining areas and a swimming pool.
Lemala Nanyukie mirrors the newly opened Lemala Mpingo Ridge in Central Tarangire and these two properties would work well in an itinerary.

Elewana Join Signature Travel Network
Arusha Coffee Lodge and The Manor at Ngorongoro have joined Signature Travel Network. Guests booking through agent affiliates will receive the following amenities subject to availability:
Arusha Coffee Lodge: Complimentary coffee tour, complementary lunch at the Bistro, per person, per stay, upgrade at time of booking, daily breakfast buffet, early check-in/late check-out.
The Manor at Ngorongoro: Upgrade at time of booking, daily breakfast buffet, early check-in/ check-out, complimentary spa treatment, per room, per stay, complimentary coffee tour and a private gourmet picnic with sparkling wine.

Regional Air Services to Boost Fleet on Serengeti—Zanzibar Route
On 1st December 2018 Regional Air Services will introduce a Dash 8 for its Serengeti—Zanzibar route. The 52 seater Dash 8 will be better placed to serve the five airstrips the airline services in the Serengeti for this service.

Baggage Screening at Seronera Airstrip
From the 19th August 2019 all bags will be screened at the Seronera Airstrip, Serengeti for departure flights. Currently the x-ray machines have not been installed so all bags are being searched manually which can cause delays. Guests need to get to the airstrip one hour before their flight to ensure their bags are screened in time for departure.

Roving Bushtops to move to Southern Serengeti in January 2019
On 5th January 2019, Roving Bushtops will temporarily move to Kusini in southern Serengeti to give guests the opportunity to experience the wildebeest birthing season. The camp will be based in Kusini until end of April after which it will close for renovations in May before heading back to its base in Seronera in Central Serengeti from 1st June 2019 into the new year.

Yellow Fever Vaccination Requirement
The Tanzania Government wishes to advice that yellow fever vaccination is mandatory to travelers arriving from yellow fever endemic countries.This requirement also applies to travelers subjected to long flight connections (transit) in yellow fever endemic countries for 12 hours or more.
The vaccination which is given as a single dose should be administered ten days before entering the mainland Tanzania as well as Zanzibar. Failure to produce a valid Yellow fever vaccination certificate may lead to refusal of entry. You can get vaccinated upon arrival at a cost of USD 50. A government receipt shall be issued for the vaccination charges paid. For a list of endemic countries, click here.
---
© Abercrombie & Kent Ltd. All rights reserved
Translate this page
* Translation cannot be guaranteed. For more information in your language please contact us.