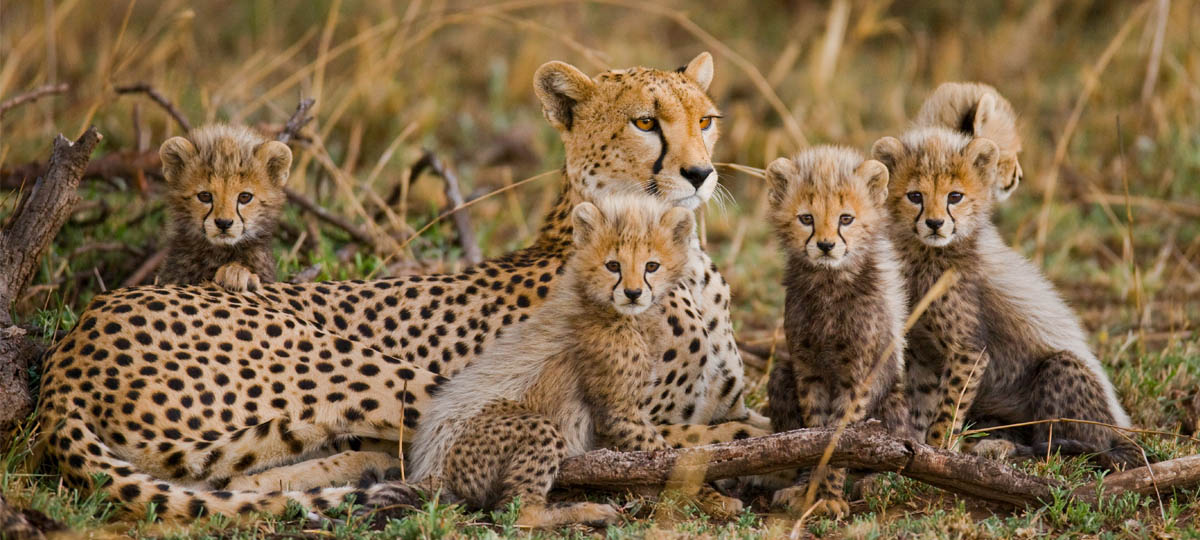 Latest News from Akorn Tanzania

Opening Soon: Sanctuary Kichakani Serengeti Camp
On December 2nd 2017, Sanctuary Retreats will unveil their new camp in the Serengeti, Sanctuary Kichakani. The elegant camp with a classic look, boasts of ten luxurious tents furnished with furniture reminiscent of a by-gone era. Kichakani which means "bush" in Swahili, will follow the Great Wildebeest Migration in three areas in the Serengeti. Southern Serengeti between 2 December 2017—31 March 2018; Central Serengeti between 26 May 2018—15 July 2018, and Northern Serengeti 29 July 2018—15 November 2018.
. Sanctuary Kichakani replaces Serengeti Migration Camp in the Sanctuary Retreats portfolio. Email us to book the new Sanctuary Kichakani Serengeti Camp.

New: Four Points By Sheraton, Arusha
The Four Points by Sheraton brand made its debut into Tanzania through the opening of Four Points by Sheraton, Arusha in October. The brand took over the legendary The Arusha Hotel which is located at the heart of Arusha town and is considered one of the oldest hotels in East Africa. After extensive renovations, the new Four Points by Sheraton Arusha boasts of 106 guest rooms and suites. Amenities include an outdoor pool, an all-day dining restaurant, a lounge and two bars. Four Points by Sheraton is Arusha's first internationally branded hotel. Contact us to add a night at Four Points by Sheraton Arusha to your client's itinerary.

Buffalo Luxury Camp re-brands to TAASA Safari Lodge
On 16th October 2017, Buffalo Luxury Camp re-branded to TAASA Safari Lodge. Perched on a scenic escarpment on Loliondo Hill overlooking Lobo Valley, TAASA comprises 15 luxurious split-level suite tents with a separate sitting area and a raised bedroom space with twin or double beds. The en-suite bathrooms, aside from the usual amenities – double sink, shower etc, has a bath tub. Great for relaxing and reliving the day's wildlife experiences. TAASA Safari Lodge is located just outside the north-eastern boundary of Serengeti National Park. Guests are therefore able to go on night game drives and walking safaris not permitted within the park. Other activities include bush meals, cultural interactions at a Maasai village and balloon safaris. To include TAASA in you client's itinerary, please email us.

Yellow Fever Vaccination Requirement
The Tanzania Government wishes to advice that yellow fever vaccination is mandatory to travelers arriving from yellow fever endemic countries.This requirement also applies to travelers subjected to long flight connections (transit) in yellow fever endemic countries for 12 hours or more.
The vaccination which is given as a single dose should be administered ten days before entering the mainland Tanzania as well as Zanzibar. Failure to produce a valid Yellow fever vaccination certificate may lead to refusal of entry. You can get vaccinated upon arrival at a cost of USD 50. A government receipt shall be issued for the vaccination charges paid. For a list of endemic countries, click here.

OPENING SOON: Ehlane Plains Camp
Ehlane is Zulu for wilderness and an apt name for Ehlane Plains Camp scheduled to be opened in January 2018. It is located in Soit le Motonyi region in the remote Eastern Serengeti. This newly accessible area teems with big game—lions, cheetah, leopards, hyenas as well as herds of elephant, giraffe and zebra.
Ehlane's eight canvas tents feature a lounge area, a king size bed, and a bathroom space with a shower, double hand basins and a full length wall mirror. Two inter-connecting tents can accommodate up to five family members and have a lounge where parents and children can kickback and relax together. The dining and lounge tent are located at the centre of the camp. There are two star domes—tents with open roof tops where guests can recline on large cushions and gaze at the night sky with its glittering stars and flickering planets. Game drives, balloon safaris and guided walks will also be available at camp. Email us to book Ehlane for your guests.

Olduvai Gorge Museum Upgraded
In a bid to accommodate more visitors, the Ngorongoro Conservation Authority has upgraded the Olduvai Gorge Museum.
The new museum opened on October 3 2017. In 1959, Dr Mary and Louis Leakey discovered the 1.7 million year old skull of Australopithecus boisei "modern man" at the Olduvai Gorge. Since then, hundreds of fossilized bones and stone tools have been discovered in the area, making it one of the best places to study the evolution of early man in the world. The museum attracts hundreds of visitors every year. To visit the museum, please contact us.

NEW: Jabali Ridge, Ruaha National Park
Located among massive boulders and tall baobab trees in Ruaha National Park, Jabali Ridge is a 8-suite lodge opened in September 2017. The rooms are large, spacious and stylish. Ruaha, home to huge densities of big cats as well as elephants and buffaloes, is also one of Tanzania's largest and least visited parks meaning guests can have all its magnificence to themselves. From the comfort of their suites, guests can enjoy spectacular views of the park through louvered shutters. They can also take in the scenery from their private decks or get an up close encounter during day and night game drives and walking safaris.
Contact us to book Ruaha and the new Jabali Ridge.

NEW: Roho ya Selous
Selous in Tanzania's south occupies an extensive area of the country and is infact considered to be larger than the size of Switzerland. Selous has a beautifully varied landscape and is home to the largest herds of wilddog among many other wildlife species.
Opened in August 2017, Roho ya Selous offers a new way to explore this vast game reserve. The camp is set on a hill overlooking a key waterway that links Lake Manze and Lake Nzerakera. It comprises eight stretch canvas tents that includes one family tent. Apart from game drives, guests at the camp will also be able to go on boat safaris, walking safaris and fishing.
Selous is one of the least explored game reserves in Tanzania and guests are therefore guaranteed of an exclusive and authentic safari. To book your guests a stay at the new Roho ya Selous, kindly email us.

US & UK Cabin Luggage Restrictions
On Tuesday, 21 March 2017 the USA and UK issued a ban on any electronic devices larger than a smart phone, from being carried as hand luggage in the airline cabin, when travelling to the US or UK from certain destinations. Click here for a full list of afftected airlines and airports.
This means guests travelling with a smart phone, laptop, iPad, tablet, camera, kindle, portable DVD player, electronic gaming device, travel printer or scanner bigger than 16cm x 9.3cm (medical devices needed on board are still allowed) will have to add these items to their check-in luggage. The US ban takes effect from 25 March 2017. The UK haven't released their effective date as yet, but be warned that airlines may be implementing this.
 
Guests travelling from East or Southern Africa via any of these countries to a USA or UK destination, will be affected by this law. While this applies to specific international airline carriers, a guest could be booked on a code share flight, which is in fact operated by an international carrier affected by the new regulations. Guests checking their luggage straight through, should make sure make that all disallowed items are in their check-in luggage from the on-set and if they are checking luggage at the affected ports to put the items into their check-in luggage.
On 24 March 2017, Sir Tim Clark, President of Emirates Airline advised that from March 25, Emirates will enable passengers to utilise their electronic devices until the last possible moment - after which they hand their laptops or tablets into the care of Emirates staff just before boarding the US-bound flight. The devices will be carefully packed into boxes, loaded into the aircraft hold, and returned to the customer at their US destination. There will not be any charge for this service.
At this time, officials did not say how long the ban would remain in place or if other airports would be added.
---
© Abercrombie & Kent Ltd. All rights reserved
Translate this page
* Translation cannot be guaranteed. For more information in your language please contact us.