Cookies on the Akorn Destination Management website
We use cookies to help you get the most from our site. If you continue without changing your settings, we'll assume that you're happy to receive all cookies on our site. However, you can change your
cookie settings
at any time.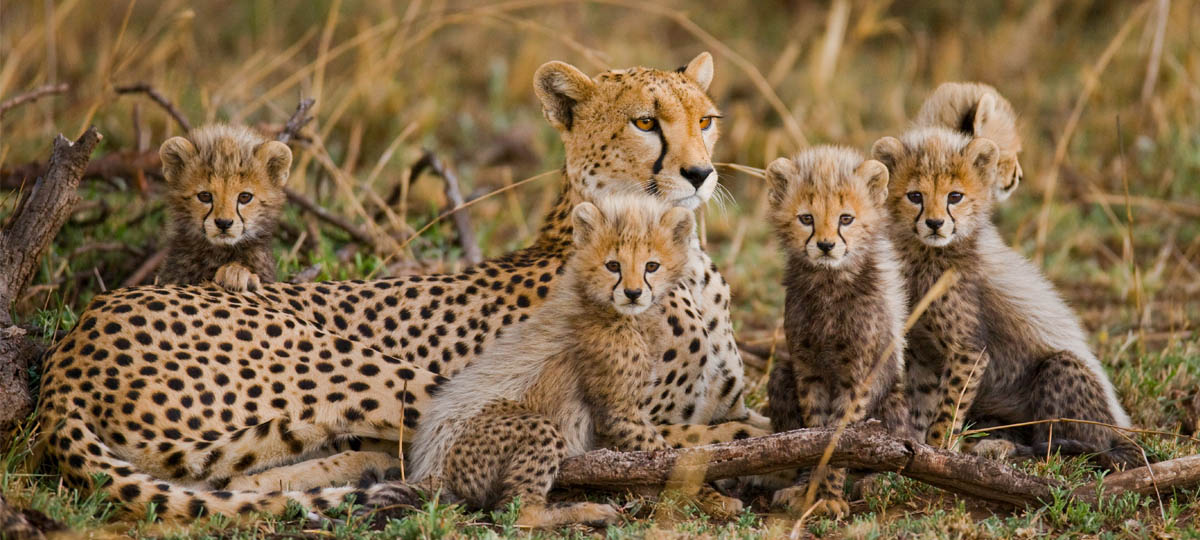 Latest News from Akorn Tanzania

INSIDER ACCESS: Cultural Walks and Scenic Sundowners
The Ngorongoro Conservation Area that surrounds the Ngorongoro Crater is an area of outstanding natural beauty and one that many visitors are only allowed to drive through. Now, with Akorn's exclusive Insider Access activity, your guests will be able to walk through this magical area after their game drive in the crater and gain a deeper understanding of the people, and wildlife, that call it their home.
The walk will begin at four in the afternoon once your guests have completed their game drive in the caldera. The walk will take them through the Masai villages where they get to meet some of the inhabitants. Their guide will enlighten them on the Masai culture and a particular talking point will be how the modern world is affecting their ancient traditions and how this will change their culture and way of life. This is a truly authentic experience and your guests will be able to interact with the Masai as they go about their daily lives. After about an hour and a half they will come across an idyllic 'sundowner' spot which has been set up for them with chairs, side tables and a miniature bar that contains their favourite drinks. Your guests will then be able to sit and admire the beauty around them, sipping on a cold drink, and watch the sun go down before returning to their property for dinner.
Contact us to include a cultural walk to your client's itinerary.

Your 2019 East Africa Aspirational Travel Destinations
The holiday season may be over but it is never too early to start considering potential travel destinations for 2019. We have come up with four impressive, off-the-beaten track locations that you will definitely want to include in your travel list.
1) Rubondo Island National Park, Tanzania
Located on the south western shores of Lake Victoria. Rubondo Island National Park is Africa's largest island national park. Three quarters of the park comprises equatorial forest, home to chimpanzees, elephants and the rare sitatunga. A visit to Rubondo offers the intrepid traveler the opportunity to go on a chimp habituation adventure as well as a chance to venture into the unexplored corners of the island by canoe or boat. Catch-and-release fishing is a fun activity as is watching the dazzling array of birds and butterflies which call the island home. Accommodation at the island can only be at the Rubondo Island Camp.
2) Akagera National Park, Rwanda
Akagera National Park lies north east of Rwanda, a short three hour drive from Kigali, the country's capital. The park comprises a remarkable number of habitats, from rolling hills of acacia bush to swamp-fringed lakes and thick forest. After many years of absence, lions were introduced back to the park in 2015 as were 20 eastern black rhino. Not to be missed is the magical sunset boat ride on Lake Ihema amid grunting hippos and basking crocodiles! Akagera is a great addition to a gorilla tracking adventure at Volcanoes National Park. Stay at the Ruzizi Tented Lodge or at the soon-to-open Magashi Camp.
3) Meru National Park, Kenya
Teeming with lion, elephant, giraffe, zebra, among other species, Meru National Park is perhaps Kenya's most stunning yet under-rated national park. Once a celebrated game park, made famous by Born Free, a book and film on lion lover George Adamson's life, Meru went under the radar due to massive poaching in the '80s. The park is back to its flourishing ways with a thriving rhino sanctuary and more diversity in animal species than any other park in Kenya. Your stay will be at the elegant Elsa's Kopje Lodge.
4) Rwenzori Mountains, Uganda
Popularly referred to as the Mountains of the Moon, Rwenzori is a rugged mountain range comprising over 25 peaks including Mt Margherita, Africa's third highest peak. With its rich and unusual flora comprising giant heathers and lobellas, as well as impressive glaciers and waterfalls, Rwenzori is one of Africa's most beautiful alpine destinations. Hiking the mountains is an experience like no other. As you ascend, you come across various biospheres each with its unique flora and fauna, and after 4,500 metres, the glacier adds a sparkly element to the atmosphere.

Opened: Sanctuary Ngorongoro Crater Camp
After two months of refurbishments, Sanctuary Ngorongoro Crater Camp opened on 20th December 2018. The camp, located on the rim of the Ngorongoro Crater, features ten refurbished tents each beautifully furnished in reddish-brown tones. All rooms are equipped with hairdryers, plug points and gym bags and come with their very own designated attendant. The main areas that include a revamped lounge and dining area have now been raised to give panoramic views of the surroundings.
Contact us to include the new look Sanctuary Ngorongoro camp in your client's itinerary.

Lemala Nanyukie Opens
On the 10th November 2018 Lemala Nanyukie opened. The camp is located in central Serengeti, a 45 minute drive from Seronera Airstrip. It features 13 tented villas and one family villa which has two bedrooms, both en-suite, joined by a main area. Each tent features its own private plunge pool, indoor and outdoor showers, a large veranda, charging points and running water. The main area has an additional swimming pool, a bar, lounge and dining area.
The parent company of Lemala is Tourvest which runs a large DMC and property operation across East and Southern Africa.
Rating & comparison: 5* property - same level as Lemala Kuria Hills, Klein's Camp, Roving Bushtops, Siringit Serengeti
Suggested itinerary: Arusha Coffee Lodge | Siringit Villa | Swala | Chem Chem | Gibbs Farm | Manor | The Highlands

New: Corfield Camp
Corfield Camp in Tarangire National Park opened in November 2018. The camp is located 15 minutes away from the main gate making it the ideal location for driving safaris. Currently the camp has six tents and has plans to increase these to 10 tents next year. The tents can be arranged as doubles, twins, triples or quads and have a 6 x 8 meter interior with a two meter veranda, a flushing toilet, indoor and outdoor showers, charging points and a ceiling fan.
The owners are twin brothers, Roger and Tim, who's grandparents came to Africa in the 1900's and who's father was a member of the Kenyan Governments Wildlife Policy Committee and brought the boys up with a love of the wild.
Rating & comparison: 4* - 4.5* property - same level as Oliver's, Tarangire Treetops, Maramboi
Suggested itinerary: Rivertrees | Katambuga | Kitela Lodge | The Retreat | Kubu Kubu | Lemala Mara & Ndutu Camps

New: Serengeti Explorer Camp
Serengeti Explorer Camp, part of the Newmark Collection, opened on the 22nd December 2018. This camp is a mobile operation that moves with the migration twice a year. From mid-December to end of March the camp is in Ndutu and from June to October it is in the Lobo area. The camp is closed in April, May, November and early December. The camp has 10 deluxe tents and two family tents that can accommodate two adults and two children.
Newmark Hotels, Residences, Reserves & Lodges is a management and finance company which started in 1990 and operates properties in South Africa. This will be their first Tanzania camp to match their property in Zanzibar.
Rating & comparison: 5* property - same level as Kichakani, andBeyond Serengeti Under Canvas
Suggested itinerary: Arusha Coffee Lodge | Little Chem Chem | Swala | Entamanu | Gibbs Farm

Auric Air Adds Daily Flights to Mafia Island for Whale Shark Season
Auric Air will operate daily flights to Mafia Island for the whale shark season between October 1 2018 and March 31 2019. The route, which is currently serviced three times a week, will continue operating a Cessna Grand Caravan to and from the island, with a capacity of 13 passengers. Flight departs Dar es Salaam at 16h45 to arrive in Mafia at 17h15. The return flight departs Mafia at 17h35 to arrive in Dar es Salaam at 18h10. The island is known to have the longest whale shark season in the world. Whale sharks are common in the waters off Kilindoni in the west of the island between October and March.

Baggage Screening at Seronera Airstrip
From the 19th August 2019 all bags will be screened at the Seronera Airstrip, Serengeti for departure flights. Currently the x-ray machines have not been installed so all bags are being searched manually which can cause delays. Guests need to get to the airstrip one hour before their flight to ensure their bags are screened in time for departure.

Roving Bushtops to move to Southern Serengeti in January 2019
On 5th January 2019, Roving Bushtops will temporarily move to Kusini in southern Serengeti to give guests the opportunity to experience the wildebeest birthing season. The camp will be based in Kusini until end of April after which it will close for renovations in May before heading back to its base in Seronera in Central Serengeti from 1st June 2019 into the new year.

Yellow Fever Vaccination Requirement
The Tanzania Government wishes to advice that yellow fever vaccination is mandatory to travelers arriving from yellow fever endemic countries.This requirement also applies to travelers subjected to long flight connections (transit) in yellow fever endemic countries for 12 hours or more.
The vaccination which is given as a single dose should be administered ten days before entering the mainland Tanzania as well as Zanzibar. Failure to produce a valid Yellow fever vaccination certificate may lead to refusal of entry. You can get vaccinated upon arrival at a cost of USD 50. A government receipt shall be issued for the vaccination charges paid. For a list of endemic countries, click here.
---
© Abercrombie & Kent Ltd. All rights reserved
Translate this page
* Translation cannot be guaranteed. For more information in your language please contact us.