Cookies on the Akorn Destination Management website
We use cookies to help you get the most from our site. If you continue without changing your settings, we'll assume that you're happy to receive all cookies on our site. However, you can change your
cookie settings
at any time.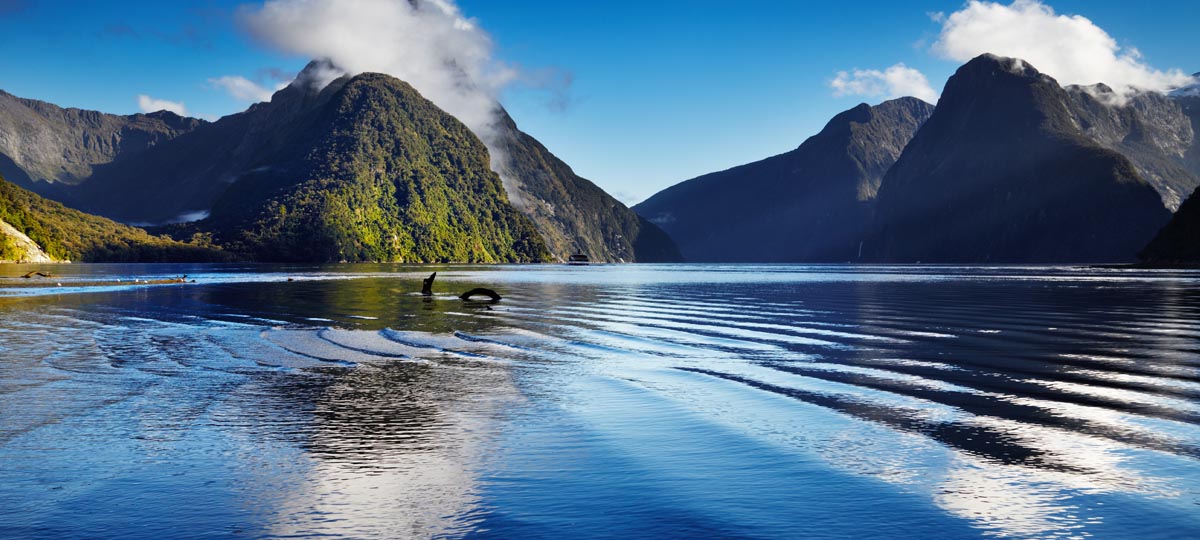 Latest News from Akorn New Zealand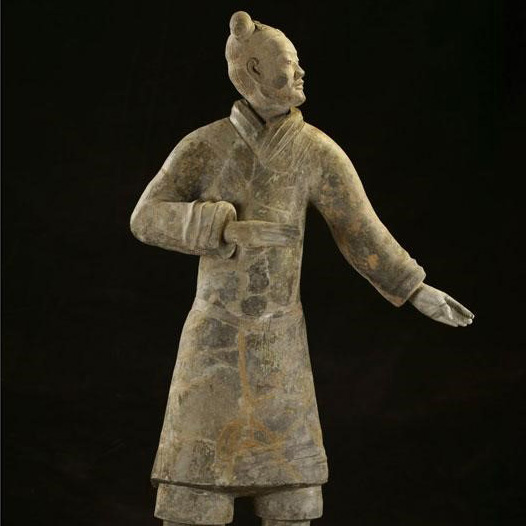 Chinese Terracotta Warriors Coming to New Zealand
China's ancient and much celebrated treasures, the 2,300-year-old terracotta warriors, are coming to Te Papa – New Zealand's national museum in Wellington, for a four-month exhibition opening in December.
Terracotta Warriors includes more than 160 exquisite works of ancient Chinese art crafted from gold, jade and bronze, which date from the Western Zhou through to the Han dynasties (1046 BC – 220AD). 
There's so much to do in Wellington so this is a perfect addition to any visit.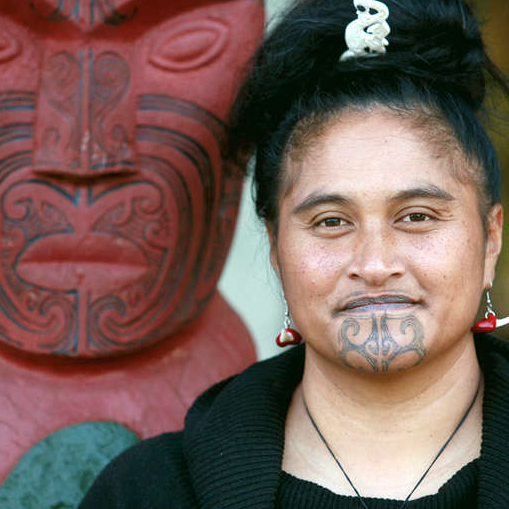 Te Puia Rotorua Opens New Attraction
Visitors to Te Puia, New Zealand Māori Arts and Crafts Institute (NZMACI), in Rotorua, will be able to take away a permanent reminder of their visit at the new tā moko (Māori tattoo art) studio.
The studio will give visitors an insight into the traditional and contemporary art form and sits proudly alongside the Wānanga (school) precinct's existing disciplines – wood carving, weaving, stone and bone carving and a bronze foundry. Leading tā moko artists, Arekatera Maihi and Jacob Tautari, will lead the studio.
Manuhiri (visitors), whether receiving a tā moko or not, will be able to gain an insight into the art form through a viewing window, which can be closed for privacy if needed.

New Ziplining Tour in an Ancient New Zealand Forest
Experience the thrill of flying high above untraversed native forest valleys in this three and a half hour zipline adventure. Take in the whole picture of ecology from great heights with classic Kiwi guides who bring knowledge, humour, fun and a whole lot of 'Kiwiana' to the adventure, with the safety of the utmost importance.
The guides help visitors hand-feed wild native birds while sharing knowledge of the birdsong, flora, and fauna. With a portion of every ticket invested into conservation, everyone is part of the forest restoration story. With three years of conservation and tonnes of pest removed from the Dansey Road Scenic Reserve, 180ha of this forest is now predator-free and rowdy birdsong is returning, so keep an eye out for Robins, Kereru, Tomtit, Tui, Bellbirds, Whiteheads, Kaka, and Fantails. The dream is to restore the ecosystem to the one Captain James Cook discovered on arrival in New Zealand – full of loud bird chorus.
On the way traverse a 1.2km network of ziplines, swing bridges, an 18 meter abseil, 50 meter cliff walk and spiral staircases, deep in untouched native New Zealand forest. The jaw-dropping 400 meter zipline is the longest, where you step out of a 1000-year-old Rimu tree and fly over a long forgotten valley, deep into the forest beyond.

A Winter Special at Azur Lodge
Book 4 nights with Akorn for travel until the 31st of October 2018 and receive a NZD$100 Resort Credit to be used during your stay!
It would be hard to imagine a more perfect view than the one from the nine free standing villas at Azur Lodge, one of Queenstown's and indeed, all of New Zealand's finest and most luxurious retreats. Perched on a hillside five minutes' drive from the centre of Queenstown, each villa has been designed to let you absorb the incredible view in luxury and total privacy. The Villas have been made from silver beechwood and stone to blend with the surroundings, and boast uninterrupted views of Lake Wakatipu and The Remarkables. Floor to ceiling windows take full advantage of the breathtaking scenery, as does the large outside deck, ideal for enjoying those warm summer's evenings! Each villa offers total comfort and privacy and generous 79 square metres in which to relax.
Enquire with Akorn for further details.

New Luxury Fiordland & Crayfish Helicopter Tour
Fly from Queenstown over the Wakatipu Basin towards Luna Ridge to take in views of Lake Wakatipu and up towards Glenorchy. From here continue your journey towards Milford Sound.  View the magnificent Rees and Dart river Valleys as you fly past Mt Earnslaw to make your way into the Aspiring National park to view the glaciers of the Forbes Mountain range.  Take in the marvels of this area and stand on a remote glacier seldom seen by man.
From here land on a remote West Coast beach to collect your crayfish.
From here fly the length of Milford Sound before landing at Lake Erskine to join the top of Lake Te Anau and descending into Fiordland Lodge for your freshly caught crayfish lunch.
Depart Fiordland Lodge and fly over the rolling Southland Farmland before joining the Humbolts mountain range and the Mavora lakes.  As Lake Wakatipu comes into view land at 5000 ft above the lake at Cecil Peak Ledge before a short flight back to Queenstown Airport.

Fish, Fly and Hike in One Incredible Day in Fiordland National Park
Experience Fiordland National Park around Te Anau from every angle, with an action-packed day of trout fishing, jet boating, hiking and a scenic helicopter flight.  You'll fish and jetboat the mighty Waiau River, fly over Fiordland National Park and hike a section of the famous Kepler Track - incredible locations all right on the doorstep of Te Anau.  Enjoy the grand landscapes Fiordland is famous for by water, air and land in one unforgettable day.

Spotlight on - The Boatshed Waiheke Island, New Zealand
Sand-between-your-toes luxury – The Boatshed on Waiheke Island, 35 minutes by ferry from Auckland brings together chic accommodation and fantastic beaches with a sophisticated mix of vineyards, coastal walks, and alfresco restaurants. A little slice of bohemian life!
Owned by the same family for 35 years, this property was developed by well known New Zealand designer Davis Scott as the perfect beach retreat.  Today it is run by the next generation in the family along with a small team of dedicated professionals. The place is geared around doing very little, relaxing with a great book, enjoy a lazy breakfast, having a massage or taking a stroll on the beach. 
The word "Bach" - is used to describe small holiday shacks in New Zealand; these are places close to kiwis hearts, places of sunny days and simple times. The Boatshed's rooms and suites all have a little bit of the Bach in them, albeit with a little more comfort than most. Seven beautifully appointed spaces all offering privacy, sea views, open fires and the highest level of design detail.  

Redwoods Nightlights Treewalk in Rotorua
Redwoods Treewalk Rotorua and New Zealand designer David Trubridge have partnered to create a new nocturnal tourism experience: the Redwoods Nightlights.  
Incorporating unique creations from the internationally-acclaimed design and sustainability champion David Trubridge, the new night-time experience will offer you the opportunity to explore Rotorua's majestic Redwood Forest under the shroud of darkness.
Walk high amongst the majestic redwood trees. Feel the spirit of Rotorua's iconic Redwood Forest from above and up close to the 110-year-old gentle giants. This suspended 30-minute ecological walk captures the beauty and ambience of the forest from a bird's eye perspective. Learn about the history of the redwoods, the people (iwi) and the land (whenua).
Open until 31 March 2017.

New Property on New Zealand's North Island – Helena Bay Lodge
In the northeast corner of New Zealand's North Island lies Helena Bay Lodge. Only forty five minutes by helicopter from Auckland or 40 km north of Whangarei, Helena Bay's 800 acres includes 3km of pristine coastline, four private beaches and many intimate coves.
Accommodating up to twelve guests in two and three suite villas all with magnificent views overlooking the bay, Helena Bay has a state of the art gym, sauna, including a Turkish Hammam, plunge pool, massage and treatment rooms, a 25-metre heated swimming pool, library, three lounge areas, both informal and formal dining areas and an outdoor fire pit.

Spotlight on Marino Ridge Waiheke Island
Marino Ridge is Magical. Whichever way you look at the 240° harbour and ocean views, whatever the season.
But this is no magical illusion. There really are spectacular views year round in this serene sanctuary of natural beauty and luxurious contemporary design. Marino Ridge guarantees spell-binding leisure experiences that make dreams come true.
Hosts Peter and Caroline - welcome guests personally to three superb, light-drenched contemporary suites in our purpose-built retreat on Waiheke Island, the famed Island of Wine – and of olive oil, too – just a 30 minute fast ferry ride or 10 minute helicopter transfer from Downtown Auckland. 
Marino Ridge was created to satisfy their dream of offering international standards of hospitality, honed over years of high-end hosting, captaining and catering for the discerning owners of exclusive private super yachts in the US and Europe.  

Waka on the Waitemata Season Begins in Auckland
The Waka experience is much more than a sail boat ride on Auckland harbour. If you want to know about the origins of Maori, seek to understand the complex rituals, customs, artistry and oral traditions of Maori people, then let your Waka hosts captivate you while sailing on the Waitemata. 
Be welcomed on-board Haunui, recently returned from an 18 month Pacific journey of re-discovery, for a two and half hour cultural experience that begins by gathering in the Polynesian atrium at Maritime Museum where the Maori story begins followed by a traditional welcome and karakia on the Waka.
Leaving the viaduct berth "buddy-up" with crew members to man the "Hoe" and hoist the sails. Sit with the Navigator who will tell you about the recent journeys of seven voyaging canoes, speak about the ancient art of wayfinding and show how it is possible to sail 20,000 kms navigating by the celestial pathways first discovered thousands of years ago by the navigators.
Runs November to April – Thursday, Friday, Saturday & Sunday

New Property in Queenstown - Hulbert House
Immerse yourself in a sense of timeless elegance at Hulbert House, one of Queenstown's original residences.
Hulbert House is a beautifully restored Victorian villa dating back to 1888. Hulbert House offers a luxury, boutique accommodation experience suitable for all discerning travelers.
Situated one block from Queenstown's vibrant central city, Hulbert House is imbued with a sense of serenity. The six uniquely designed suites have views over manicured gardens, some with views onto Lake Wakatipu, Award winning designer Neil McLachlan has worked his magic with the transformation of the building and grounds.

Treetops Lodge & Estate Rotorua
Nestled in 2,500 acres of 800-year old native forest, award-winning Treetops Lodge & Estate is a life-long dream realised by owner and passionate naturalist, John Sax. This uniquely New Zealand experience is a sanctuary and retreat of breath-taking terrain, offering the ultimate in world-class accommodation and adventure. Located near Rotorua the Maori heartland and trout fishing capital of the world the Lodge's elegant, ecology-inspired architectural style was derived from the country's pioneering past, with timber and stone finishes echoing the natural beauty and simplicity of the great outdoors.

Book with A&K and receive the following amenities:
First Night: Gourmet Picnic lunch and hike to the Bridal Veil waterfalls
Second Night: Your choice of a second Signature Treetops experience on one day of your choice
Third Night: Upgrade to the 'Chefs Top Table' inclusive matched wines on one evening of your choice
---
© Abercrombie & Kent Ltd. All rights reserved
Translate this page
* Translation cannot be guaranteed. For more information in your language please contact us.