About Akorn in Spain & Portugal
Akorn's presence in Spain & Portugal is spearheaded by Simon Butler-Madden, who is based in Madrid. Simon specialised in East-West relations as a diplomat before joining our European on-site team over 20 years ago. Fluent in Spanish and Portuguese, as well as several other European languages, Simon's expertise lies in creating outstanding itineraries with thoughtful inclusions for FIT clients, special interest groups, tour series and incentive groups in both Spain and Portugal, ensuring consistent quality across both countries. During his time as a destination management specialist Simon has built up a wealth of contacts, with everyone from hoteliers, chauffeurs and very special local guides through to unique characters and dignitaries - giving him the opportunity to present privileged access at competitive rates. Simon is supported by a unique infrastructure of local representatives dedicated to client care throughout Spain and Portugal. 
Find out more about our Key Services.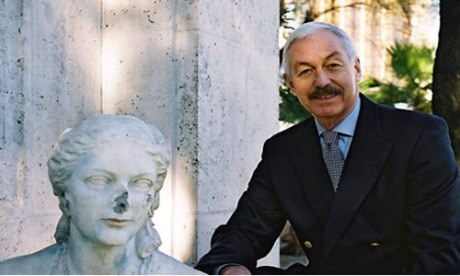 Why Choose Akorn Europe?
Experience
- Over 40 well-travelled and experienced multi-national staff covering established and emerging destinations in over 29 countries across Europe.
- More than 25 years of experience creating personalised tours in which luxury is incorporated into every detail.
- A team of devoted senior staff, each with 10 or more years' experience with Akorn Europe, whose passion and knowledge extends into every tour we produce.
- Exceptional FIT, group tours, special interest itineraries, incentive programs and shore excursions.
Knowledge
- Truly tailor made itineraries based on the clients preferences, previous travel history and travel style, ranging from meeting with local artists in their own studio, private visits to grand-cru wine estates, private museum tours conducted by the curator himself or family fun leisure activities ranging from hiking and biking to Segway tours.
- Multi-lingual travel consultants, tour guides and support staff fluent in German, Spanish, Italian, Portuguese, Czech, French, Russian, Dutch and of course English.
- Our hand-picked guides and tour directors offer unrivalled local expertise and street level knowledge ensuring your client's trip is infused with a genuine and meaningful insight into the local culture
- A wealth of information and inspiring ideas are readily available both on our website and in our brochures.
Infrastructure
European DMC Offices
- Three dedicated on site DMC offices in Italy, Russia and UK, with specialist teams providing comprehensive DMC services giving visitors an impressive array of special moments that provide a deeper insight into the destination. Including excellent relationships with high end 4 or Deluxe 5 star hotels, full transport services, outstanding local guides, superb dining venues and special interest itineraries. 
Pan European DMC
- We also provide Pan-European DMC services covering over 29 countries based out of the European head office in the UK. This team's unique infrastructure of on-the-ground staff allows us to effortlessly arrange tours across multiple countries with just one central contact point giving you the reassurance of consistent expert knowledge without the need to deal with multiple DMC's a One Stop Shop.
- The Pan European team are supported by a comprehensive network of 135 dedicated Akorn Guardian Angels spread across 73 cities across Europe and ensure 24/7 client support with seamless, unparalleled service, an unprecedented safety net in the event of local strike action, long term flight disruptions or even family emergencies. More than just Akorn representatives, our Guardian Angels are friends and advisers to our clients in need.
- Other services to make the client journey in Europe truly unique include our distinctive Concierge Rail & Assisted Luggage Handling services that take the stress and strain out of travel allowing clients to sit back and enjoy the journey.
Safety
- All our hotels, sightseeing and insider access options have been experienced first-hand by a member of Akorn staff giving us, and you, confidence in every aspect of our tours.
- All suppliers comply with stringent health and safety legislation and guests are covered by our corporate liability insurance.
Unique
- An inspiring collection of "Insider Access" experiences exclusive to Akorn – those special moments and unique interactions that offer the visitor a greater level of intimacy with a local culture and chosen destination.